Comprehensive Pest Control For Your Philadelphia-Area Business
Running a successful business requires you to develop a number of skills in some areas you may or may not excel in. It also requires you to determine when you can do something on your own and when it's best to enlist the help of others.
When pests invade your Philadelphia area business, the smart choice is to contact Pestmaster® Services. Our Integrated Pest Management strategies enable us to provide your business with comprehensive pest solutions that deliver long-term results to keep your business free of common pests.
Our Commercial Service Offerings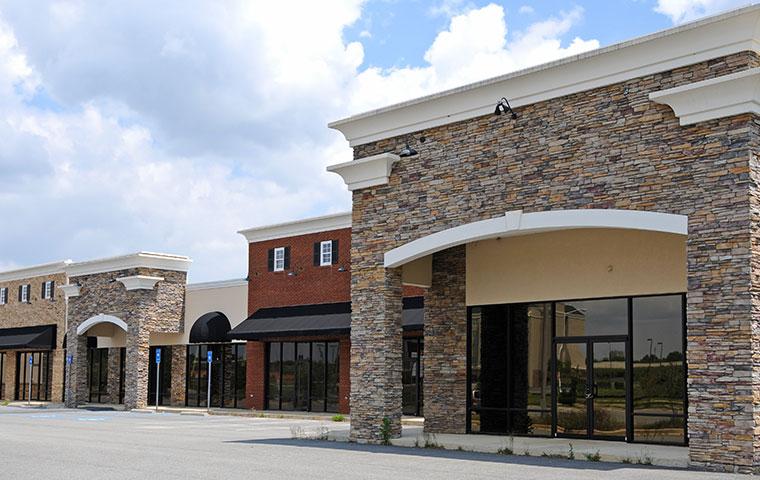 Inspection
A detailed inspection is the first step in any good pest control plan. It allows us to do the following:
Diagnose conducive conditions that contribute to your pest problems.

Identify active pest problems.

Consider factors, such as employees, customers, and pets, that will affect treatment methods.

Develop a comprehensive treatment plan that will meet the needs of your business.

Complete a service agreement and request your approval in writing.
Treatment
At Pestmaster® Services, our goal is to fully eliminate your pest problems by taking a comprehensive approach to pest control. We do this through an Integrated Pest Management approach, which looks at all the factors surrounding a pest infestation to provide long-term solutions. Since these factors will differ from business to business, our inspection is vital in developing an effective treatment plan for your business. Depending on our findings, your treatment plan may include any or all of the following:
The reduction of food or water sources in or around your facility or property.

Facilitating habitat modifications in or around your facility or property.

Minimizing risks to customers and employees.

Utilizing plant-based materials.

Using reduced-risk pesticides per EPA regulations.

Providing guarantees that correlate with Acceptable Control Levels (ACL).

Practicing excellent communication and transparency.
Follow-Up
Just as every business has different pest problems, every company also has different pest control needs. We will work with you to determine what services are necessary for your business and how frequently those services are required.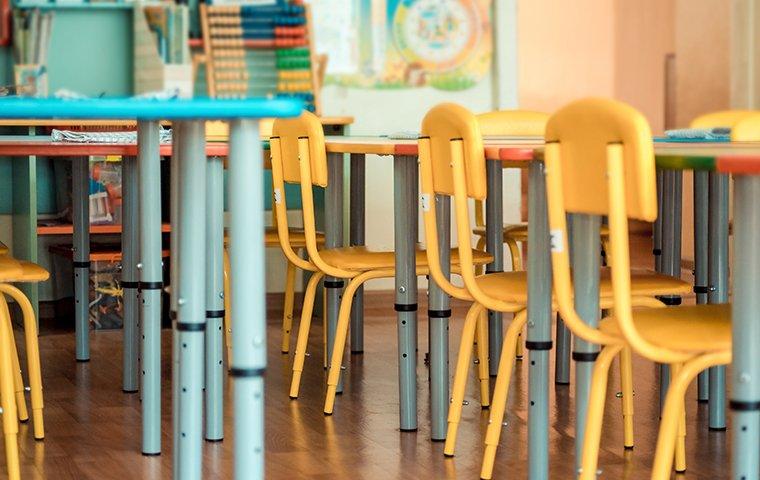 Education
Students rely on you to send them home with knowledge, not pests. If pests get into your school, they can disrupt learning and threaten the health of your students. Keeping pests out takes the services of Pestmaster® Services.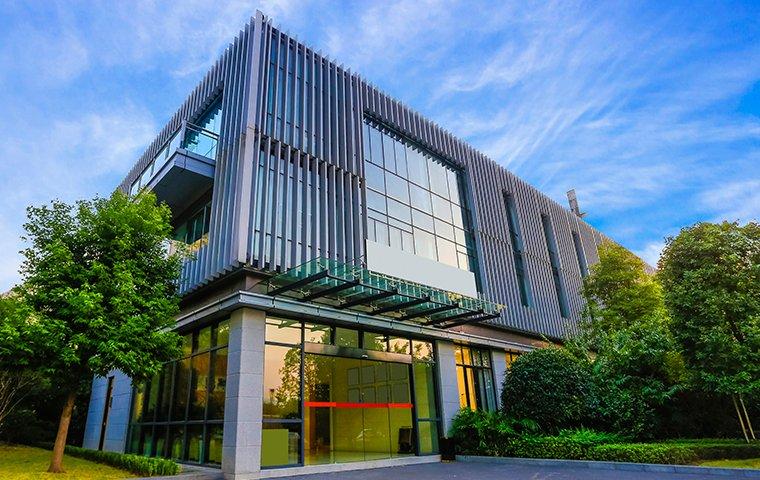 Government
Providing necessary services to your community requires your facilities to be operational, but a pest infestation can threaten that status. Keep pests out of your government facilities with Pestmaster® Services.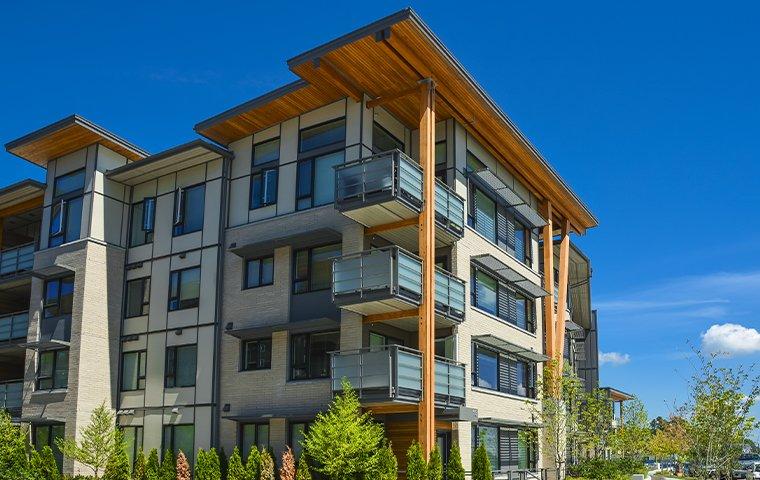 Multi-Family Housing
Multi-family housing has its benefits, but one of the downfalls is the ability for a pest infestation to spread from one home to the next with ease. Stop pests from moving in with the help of Pestmaster® Services.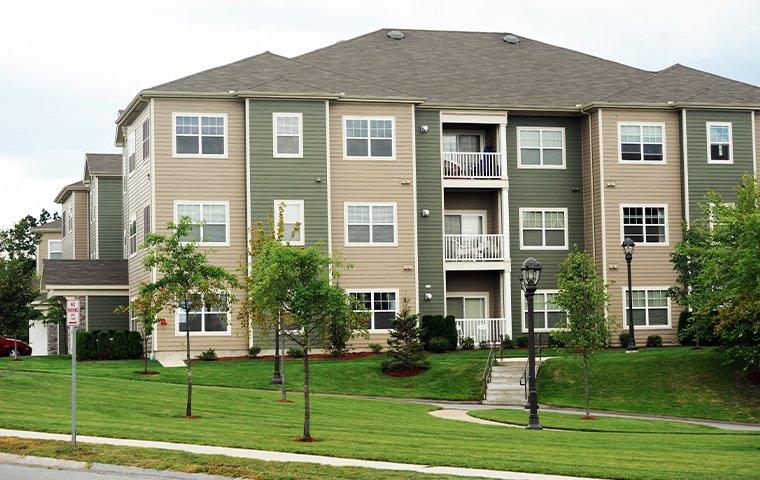 Property Management
Managing and maintaining properties in a way that keeps the owners and occupants content is a full-time job. A pest infestation can destroy all of your hard work. Keep them out with the help of Pestmaster® Services.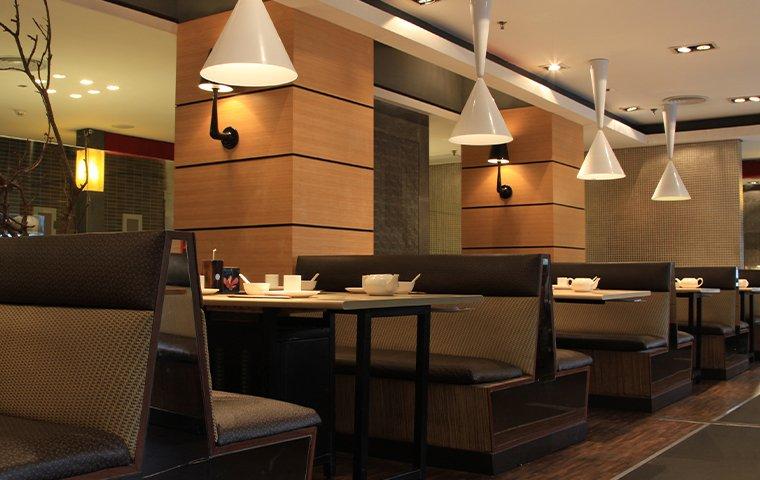 Restaurants
Few businesses suffer the effects of a pest infestation to the extent that a restaurant does. To protect your restaurant from pests and the diseases they can spread, Pestmaster® Services is the company to call.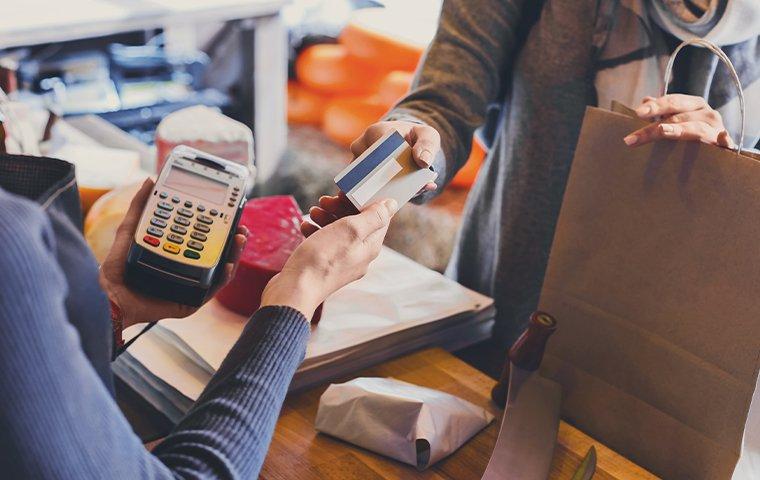 Retail
With a store full of inventory, you don't want pests getting inside and damaging the items you sell. Protect your retail space by partnering with Pestmaster® Services for comprehensive pest control.
Pestmaster® Services Qualifications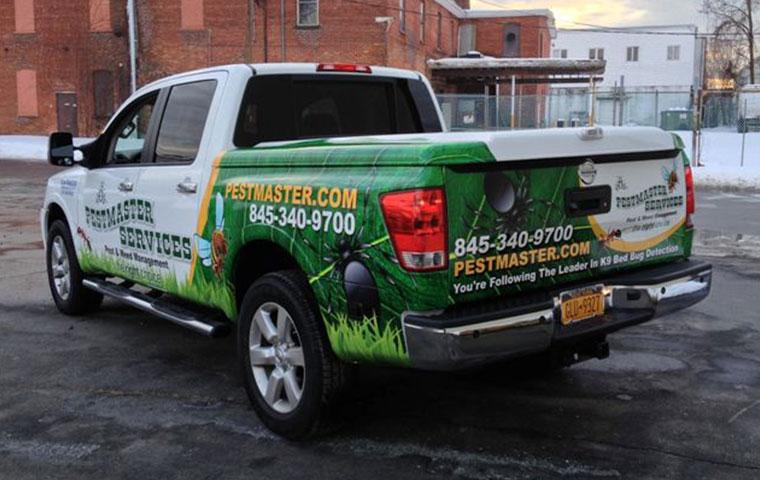 At Pestmaster® Services, we are committed to providing you with the best services possible. We always strive to enhance our knowledge and skills in our industry while expanding our services beyond the services offered by traditional pest control companies. In addition to our three categories of service – pest control, vegetation management, and health-related/vector control that go above and beyond our competitors – we also maintain licenses, qualifications, and affiliations to ensure we continually provide you with the best level of service.
Our service qualifications include:
QualityPro certified & QualityPro Schools certified

GreenPro certified

Members of the Entomological Society of America

International Franchise Association members

Members of the International Right of Way Association

National Pest Management Association members

Members of the American Mosquito Control Association

CMAS-approved contractors

A certified Small Business Entity
In addition to our commercial service plans, we also offer a host of specialized pest management plans. These may run on a different time table than our quarterly plans, or we can provide any of these treatments as stand-alone services for specific pests.
These services include the following:
To learn more about what these treatments include or about adding any of our specialty pest control services onto your quarterly plan or as a stand-alone service, please reach out to your local Pestmaster® Services team. We'd be happy to help!